Lora Leigh Readers' Appreciation Weekend

Lora Leigh's Reader Appreciation Weekend has openings!
If you haven't registered for Lora Leigh's 4th Annual Reader Appreciation Weekend (RAW) yet, there's still time!
THURSDAY, SEPTEMBER 9TH – THROUGH SUNDAY, SEPTEMBER 12TH in beautiful Huntington, West Virginia
Meet 33+ authors, enjoy the fun parties (Author Mary Wine's Tea Party, Pajama Party, Raze the Dead Masquerade Ball), buy books—get them signed and make lifetime memories all weekend where readers are celebrated every year!
Join Lora Leigh and friends for a weekend of fun, fellowship and great food. RAW will be held at the Pullman Plaza Hotel, in beautiful down town Huntington, W.V., only miles from the airport, and providing free shuttle service from Huntington Tri-State airport to the hotel.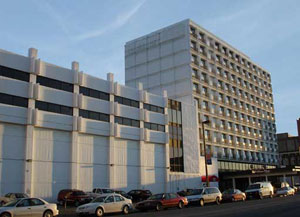 Pullman Plaza Hotel
1001 Third Avenue
Huntington, WV 25701
1-866-613-3611
Once you register (see info below), contact the Pullman Plaza to reserve your room. Please tell the hotel you are with RAW 2010 when registering. If you're flying, you'll be arriving at the Huntington Tri-State Airport in West Virginia. There is shuttle service from the airport to the Pullman Plaza.
* * * * *
How do you get more information, find out which authors will be there, get to know RAW's sponsors and get registered for this fabulous event?
Visit the RAW website: www.readerappreciationweekend.com
Get registered and pay your conference fee. Once you receive your confirmation, register for your room at the Pullman Plaza. You'll be invited by the RAW Coordinator to join a private yahoo group with the rest of the registered attendees, so you'll have time to get to know everyone before the event and get your questions answered in a fun group setting.
If you have any questions during the registration process, contact information is available at the RAW website by clicking on 'contact' on the menu selection bar: www.readerappreciationweekend.com
Get your bags packed for an adventure at RAW this September… celebrating the books, authors, and readers who love them! Don't forget your camera!