Thursday, July 12th, 2012
Don't worry if you try to click on the widget below and it doesn't work. If you click on the picture, you can head over to where it really does! I posted the picture so you'd know about tonight! I'll be the live guest at Lette's Chat, an online radio talk show, at 8 PM ET. You're welcome to call in questions, but if you miss the chat, I'll post a link on my site so you can listen in and hear what happened!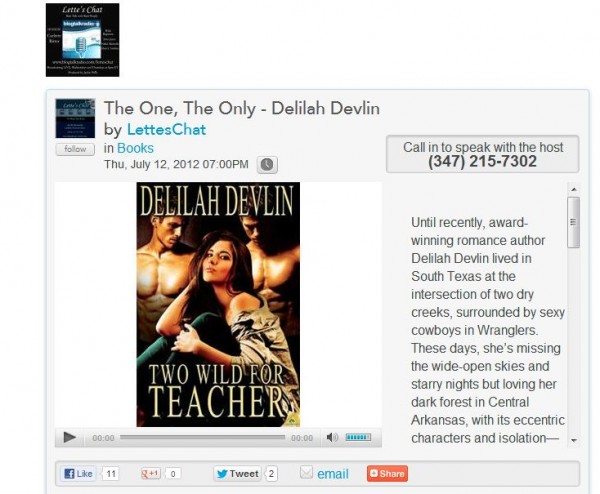 Is there anything you'd like me to work into the conversation? Something you're dying to know?