Coming Soon
Dear Readers: I do my best to keep this list updated with the latest release information. However, if you're looking for a particular story and don't see it, it may still be in the "thinking about it" stage. Check back for updates and subscribe to my newsletter or "like" my Facebook fan page for more news about my works-in-progress. Thanks so much for your interest and support! ~DD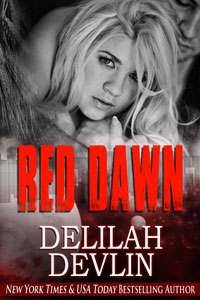 RED DAWN
self-published
eISBN: TBA
Format: Ebook
On Sale: June 11, 2014
A colonist living on a lonely Martian plain receives her new mate, a man culled from among the newly transported convicts…
NOTE: This 7600-word erotic, sci-fi short story was originally published in THE MAMMOTH BOOK OF FUTURISTIC ROMANCE, but has since been revised and expanded.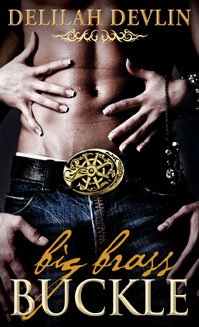 BIG BRASS BUCKLE
Genre: Western; Contemporary;
Format: eBook
On Sale: June 25, 2014
Caught in a sudden thunderstorm on a lonely stretch of Texas highway, I pull into a dingy little diner to wait out the rain, never dreaming the cowboy of my dreams would follow me inside. Now I have a couple of choices, play it coy and safe? Or go for the big brass buckle…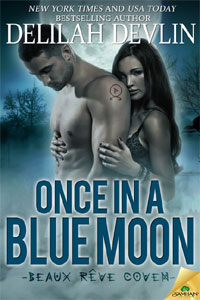 ONCE IN A BLUE MOON
Samhain Publishing
Series: Beaux Rêve Coven, Book 1
eISBN: 978-1-61921-769-0
Format: Ebook
On Sale: July 15, 2014
When testing an enemy for weaknesses, prepare for things to get hard.
Bryn Cavanaugh and her coven like that the community they live in is isolated thanks to a storm that destroyed the bridge between them and the outside world. Now the state wants the bridge rebuilt. When the construction crew checks into the inn, Bryn begins to suspect something about the crew's boss isn't quite…human.
Bridges are Ethan Thorne's thing—after all, he's a troll—so building a simple span over a remote canal in backwater Louisiana shouldn't be this much of a problem. When he follows the pretty little innkeeper to a midnight rendezvous, he discovers why his crew keeps running in to trouble. Bryn and her coven are casting spells in the moonlight.
As a troll, Ethan feels the sting of his low place in demon hierarchy. But finding an unprotected coven of witches in the middle of the bayou could lead to all sorts of adventure. And it's better to keep your enemies close…
Warning: Contains a handsome troll (Hey, it can happen!) who's skilled at building sexual tension with his hands—and several other body parts, as well—and a witch who's determined to protect her home, but forgets to shield her heart.
HIS EVERY FANTASY
Grand Central Publishing
Series: Sultry Summer Nights, Book 2
ISBN-10: 1455584312
ISBN-13: 9781455584314
eISBN: 9781455528363
Format: Trade Paperback
On Sale: September 2, 2014
For fans of Sylvia Day and E. L. James, comes awarding-winning author Delilah Devilin's second book in her sensual eroitic romance Sultry Summer Nights series.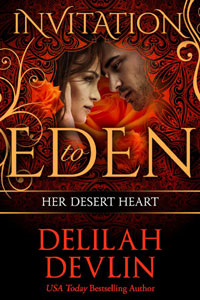 HER DESERT HEART
Format: Ebook
On Sale: October 14, 2014
Aislinn Dupree always prided herself on living in the present, free of her family's dark predilections for magic. However, after losing her partner and lover in a shootout, Aislin is tormented by her memories of the past and the day she lost Marc LeBrun. Her nights are haunted by vividly erotic dreams of them together, and of that painful day her life changed forever, subtle changes occurring each time she dreams, but which never change the painful outcome.
At her darkest hour, she's gifted with a decadent island getaway she hopes will help her shed her sorrow. Instead, she meets a man, so like Marc he makes her ache for what she once had. With her waking hours consumed by him and her nights spent roaming her dreams in search of Marc, she begins to lose herself, to dream of another reality where dreams do come true.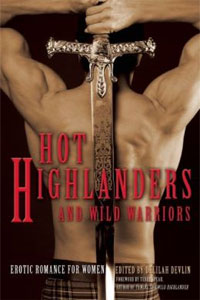 HOT HIGHLANDERS AND WILD WARRIORS
Edited by Delilah Devlin
Cleis Press
ISBN-10: 1940550025
ISBN-13: 9781940550022
Format: Trade Paperback
On Sale: October 14, 2014
Men devoting themselves to their true love through the art of courtly love is the ultimate in romance. Hot Highlanders and Wild Warriors is filled with wild knights and Scottish warriors whose courage on the battlefield is outmatched only by their ardor for their ladyloves! Readers will unleash their fantasies of olden days where men wearing heavy armor or thick tartans sent a spirited young maiden's (or lonely widow's) heart fluttering. These bravehearts were prized for their physical strength and men were judged for their fierce loyalty and unshakeable honor. Crusaders, highlanders, Normans and Saxons, tournament fighters, vikings, and hunky Huns astride stallions in search of adventure and love all populate the pages of this steamy read.