Coming Soon
Dear Readers: I do my best to keep this list updated with the latest release information. However, if you're looking for a particular story and don't see it, it may still be in the "thinking about it" stage. Check back for updates and subscribe to my newsletter or "like" my Facebook fan page for more news about my works-in-progress. Thanks so much for your interest and support! ~DD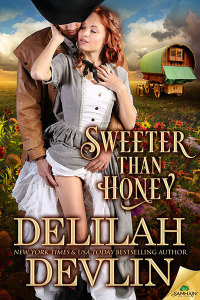 SWEETER THAN HONEY
Samhain Publishing
Genre: Historical Western
Format: eBook
On Sale: February 10, 2015
1880, West Texas
Honey Cafferty lives a happy but precarious existence as a traveling saleswoman, searching for a sense of belonging. From her colorful wagon she brews decoctions to cure ennui, sleeplessness, hysteria—and after a visit from a mysterious Mexican curandera—she believes she's found the way to improve a man's libido. But how can she package her Elixir of Love without being run out on a rail from the nearest town for selling something that produces such carnal effects?
Sheriff Joe Tanner's protective of his little town and downright hostile toward anyone who takes advantage of the fine folk in One-Mule, Texas. When sees the gypsy wagon roll into town, he's ready to hurry the snake oil salesman on his way, but Honey isn't what he expected. When the men of the town begin to plead exhaustion and place the blame for their state squarely on the pretty little blonde's shoulders, he has to investigate.
The story was previously published as "A Taste of Honey," but has been revised.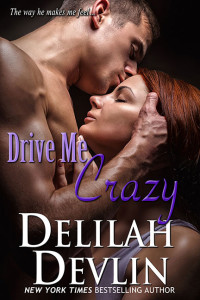 DRIVE ME CRAZY
Genre: Contemporary
On Sale: February 13, 2015
She's out for one night of passion in a trucker's big rig…
Note: This short story has previously been published as part of the BEST EROTIC ROMANCE anthology.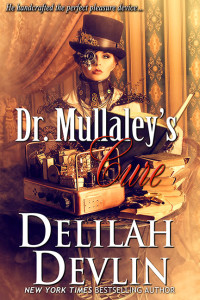 DR. MULLALEY'S CURE
Genre: Steampunk Erotica
On Sale: February 20, 2015
She'd been warned the doctor was eccentric, but this nurse discovers his cures are of a mechanical nature…
Note: This short story has previously been published as part of the CARNAL MACHINES anthology.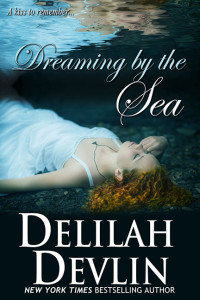 DREAMING BY THE SEA
Genre: Fantasy
On Sale: February 27, 2015
A mysterious man rising from the sea awakens a woman to her past…
Note: This short story has previously been published as part of the DREAM LOVER anthology.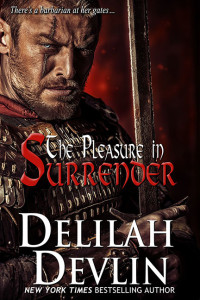 THE PLEASURE IN SURRENDER
Genre: Historical
On Sale: March 6, 2015
After the lady of the keep bars her gates to the barbarian the king commands she wed, the half-Viking knight scales the walls of her heart…
Note: This short story has previously been published as part of the HOT HIGHLANDERS AND WILD WARRIORS anthology.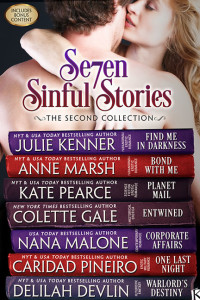 SEVEN SINFUL STORIES
including Delilah's Warlord's Destiny
Genre: Historical
On Sale: April 15, 2015
SEVEN SINFUL STORIES
~The Second Collection~
What do you get when you combine Seven New York Times & USA Today bestselling authors into one anthology? Seven sizzling and sinful erotic stories sure to burn up the pages!
~Available for a Limited Time~
WARLORD'S DESTINY by Delilah Devlin
Mora has no illusions she's anything other than the sacrificial lamb to ensure peace between her peace-loving planet and the warlike world that demands a royal union with one of their own. However, when she meets the rugged warlord who will be her husband, she decides in that moment to win his heart—she'll settle for nothing less.
Also included:
FIND ME IN DARKNESS by Julie Kenner
BOND WITH ME by Anne Marsh
PLANET MAIL by Kate Pearce
UNMASQUED by Colette Gale
CORPORATE AFFAIRS by Nana Malone
ONE LAST NIGHT by Caridad Pineiro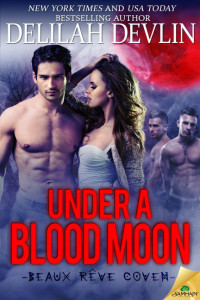 UNDER A BLOOD MOON
Series: Beaux Reve Coven Series, Book 2
On Sale: May 12, 2015
More information is coming soon.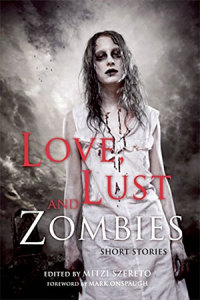 LOVE, LUST AND ZOMBIES: Short Stories
Cleis Press
ISBN-10: 1627781196
ISBN-13: 9781627781190
Format: Trade Paperback
On Sale: September 15, 2015
Let's face it: zombies are hot, and baby, they're getting hotter. Although not the most traditional of sex symbols, zombies are truly coming into their own, even landing on the silver screen in romantic roles, not to mention ambling and shambling across the pages of novels and television screens. Gone are those one-dimensional scary characters from George Romero's grim and gruesome flick Night of the Living Dead. Zombies now have a lot more to offer to the non-zombie world.
From the bestselling novel Pride and Prejudice and Zombies to the hit TV series The Walking Dead, zombies are taking over as a source of entertainment. So isn't it about time they had their more…err… romantic and sexy sides showcased? Mitzi Szereto wrote the sex back into Pride and Prejudice and her new Love, Lust and Zombies will warm the coldest among us with stories so daring they can even raise the dead!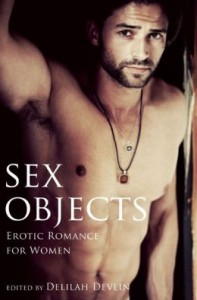 SEX OBJECTS: Erotic Romance for Women
Edited by Delilah Devlin
Tempted Romance
ISBN-10: 1940550165
ISBN-13: 9781940550169
Format: Trade Paperback
On Sale: January 12, 2016
High powered, high ranking…and in high heels.
The term sex object brings to mind a curvaceous starlet on a casting couch or an iconic, bee-stung-lipped beauty being pursued by a powerful, capable man. In Sex Objects, Devlin turns that concept upside down by allowing the woman to objectify a handsome, sensual man, using the concepts of role reversal and power play, but from a female perspective, to create something evocative and fun for the feminine, romance-reader.
A record executive plays hardball with her latest star in "Hush." In "Taste Test," a food critic is seduced with a gastronomic feast by a master chef. "Dark Circus" enchants with a story about a circus owner and a young accountant exploring a D/s relationship. A celebutante and her bodyguard get "Slap Happy." In Devlin's own "Butled," a famous writer succumbs to the tender manipulations of her butler. Lush settings and creative cliche-busting will delight readers eager to embrace the passionate and surprising couplings.
These women are masters of their own domain, in charge and proud—capable of using sex for pleasure's sake – but ultimately succumbing to the pull of desire and love created by the "objects" of their desire.