Coming Soon
Dear Readers: I do my best to keep this list updated with the latest release information. However, if you're looking for a particular story and don't see it, it may still be in the "thinking about it" stage. Check back for updates and subscribe to my newsletter or "like" my Facebook fan page for more news about my works-in-progress. Thanks so much for your interest and support! ~DD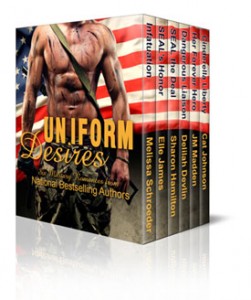 UNIFORM DESIRES
including Delilah's story DANGEROUS LIAISONS
MMM Publishing
Format: Ebook
On Sale: November 11, 2013
A pampered travel agent, roughing it at an anti-terrorist training school, escapes through the jungle with an undercover DEA agent when a drug lord mistakes her for a rival's daughter.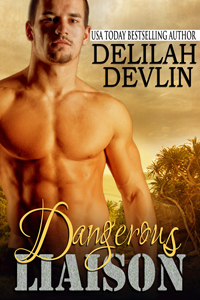 After surviving a week of anti-terrorist training at a school deep in a Central American jungle learning evasive driving techniques she's sure will help her negotiate Chicago's rush hour traffic, Maya Cordoba is ready to kick off the mud from her designer boots and find a Starbucks—or the closest cantina serving cosmopolitans—after she hijacks her sexy driving instructor. Instead, she finds herself staring down the barrel of an AK-47 (which she recognizes from her weapons familiarization class, thank you very much!), and being ordered in incomprehensible Spanish into a SUV. She's being kidnapped! When she figures out she's been mistaken for the daughter of a rival drug lord, it's too late. If they learn she's not who they think she is—she's dead.
Rescue comes from ex-marine and mercenary/now instructor, Angel Rickman, who just so happens to be among the kidnappers. He says he's really undercover DEA and he'll take her out, but she has to do everything he tells her to, no balking. Together, they make a mad dash through the jungle, borrowing a cocaine-laden boat, with the drug cartel's army on their tails every step of the way.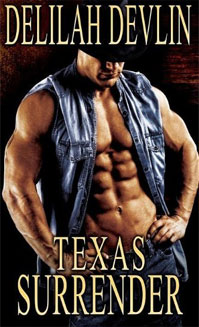 TEXAS SURRENDER
Lone Star Lovers, Book 3-6 — PRINT EDITION
Samhain Publishing
Genre: Contemporary Western
ISBN-10: 1619215233
ISBN-13: 9781619215238
Format: Trade Paperback
On Sale: December 3, 2013
There's more than one way to capture a heart.
You want it? You've got it. Four more Lone Star Lovers come a-courtin', Texas style!
Four Sworn
Shanna is determined to get out of Two Mule, Texas—after fulfilling one last, wicked fantasy. Instead, Bo and the Kinzie brothers challenge her in to a four-way game of sexual chicken.
Breaking Leather
Years ago, the Kinzie brothers accused Chrissi of being a shameless tease, and the confrontation boiled over into an unforgettable night. Now they've got one weekend, three on one, to convince her to stay. If she can't stand the heat, they'll let her go.
A Four-Gone Conclusion
Challenged to a race to wed, Johnny figures he's got this in the bag. Mean Ellie Harker is ripe to fall into his arms—until his cheatin'-ass brothers kidnap her out from under his nose…
Two Wild for Teacher
There's only one woman who's ever held Jace and Mason's attention for more than one night—pretty Molly Pritchet, their former teacher. Now they're about to school her in the art of indulging forbidden desires.
Warning: Texas heat any way you want it—in more sexy combinations than should be legal! If someone asks why you're flushed, don't blame the moonlight.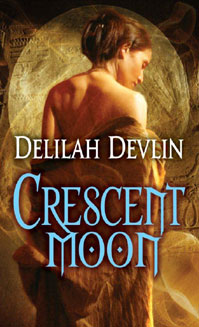 CRESCENT MOON — PRINT EDITION
Montlake Romance
ISBN-10: 1477809619
ISBN-13: 978-1477809617
Format: Mass Market Paperback
On Sale: December 10, 2013
From ancient Egypt to present-day New Orleans, a woman of exceptional strength is called to protect against an unspeakable evil…and to experience an unforgettable seduction.
Khepri still isn't used to being The God's Wife. The daughter of a common farmer, she's more comfortable being friends with servants than employing a whole team of them. Being the wife of Amun affords her luxuries she only dreamed of, but her dreams are not always a haven…they are also filled with demons. Lately she's had doubts about the role she's been thrust into. She's had yearnings for another sort of life, one where she's loved intimately, rather than only adored from afar.
When a powerful man lures her away from her temple, she's thrilled at the chance for an adventure. Her adventure quickly becomes a nightmare when the handsome vizier mummifies her alive. Pure of heart and body, she's the warrior he foresees will battle a demonic pharaoh if ever he awakens. Khepri's sure he's insane, until she awakens in a distant future. Alone and needing a guide in this strange and garish new world, she turns to the troubled man who set her free…
When New Orleans police detective Justin Henry Boucher is called to the Garden Museum to investigate stolen Egyptian artifacts, it's not exactly the adrenaline rush he used to get working a homicide. But with a reprimand on his record and a sorrow he can't shake, he will take what he can get—as long as he can keep his badge. What he doesn't count on is having to keep his cool when he finds one of the priceless artifacts—a golden-skinned goddess wrapped in fabric like a mummy, left to die and needing his help. She's a mystery he's determined to unravel. She might also be the cure for his lonely heart.
This book was initially released in episodes as a Kindle Serial. All episodes are now available for immediate download as a complete book.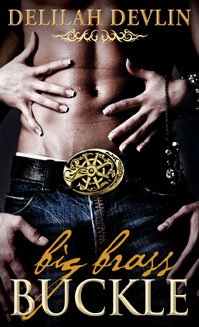 Genre: Western; Contemporary;
Format: eBook
On Sale: December 2013
Caught in a sudden thunderstorm on a lonely stretch of Texas highway, I pull into a dingy little diner to wait out the rain, never dreaming the cowboy of my dreams would follow me inside. Now I have a couple of choices, play it coy and safe? Or go for the big brass buckle…
HER ONLY DESIRE
Grand Central Publishing
Series: Sultry Summer Nights Series
ISBN-10: 1455546496
ISBN-13: 9781455546497
Format: Trade Paperback
On Sale: May 6, 2014
HIS EVERY FANTASY
Grand Central Publishing
Series: Sultry Summer Nights Series
ISBN-13: 9781455528363
Format: Ebook
On Sale: September 2, 2014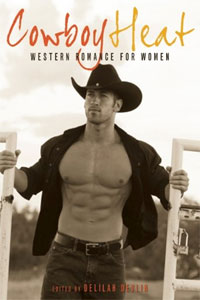 COWBOY HEAT
Edited by Delilah Devlin
Cleis Press
ISBN-10: 1627780335
ISBN-13: 978-1627780339
On Sale: June 10, 2014
They may ride off into the sunset, but cowboys never go out of style. These manly men embody the fiercely independent, earthy alpha male and hero who isn't afraid to show the gentle, nurturing side of his complex nature when faced with a woman in need. Even when he's coated with dust from riding behind a herd of cattle or up to his knees in mud freeing a calf from a wallow, this stud still generates a lot of Cowboy Heat. Delilah Devlin's Cowboy Lust was a sensation, hitting the top ten of romance books and generating a river of praise. Award-winning Devlin is back on the ranch with stories of rugged romantics, rough riders, and rope wranglers sure to satisfy any reader who craves the idea of that gruff, romantic hero, a man of few words but many moves. Cowboy Heat sits tall in the saddle, winning hearts and spurring readers to new heights of happiness.