Coming Soon
Dear Readers: I do my best to keep this list updated with the latest release information. However, if you're looking for a particular story and don't see it, it may still be in the "thinking about it" stage. Check back for updates and subscribe to my newsletter or "like" my Facebook fan page for more news about my works-in-progress. Thanks so much for your interest and support! ~DD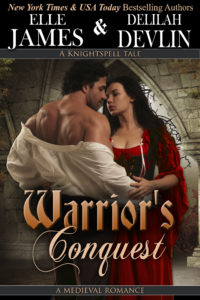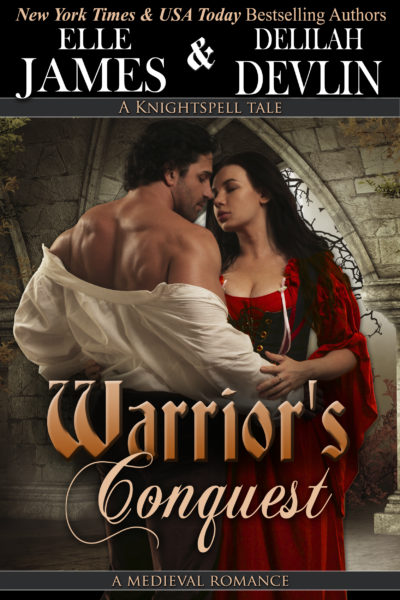 WARRIOR'S CONQUEST
Knightspell Book 1
Genre: Medieval Time-Travel Romance
On Sale: August 16, 2016
With proportions that would make Xena weep, Jacqueline Frazier despairs of ever finding a lover she can't intimidate. Until the day she ignores a warning regarding use of a family heirloom, and finds herself swept off her feet by a knight in not so shining armor, back to the twelfth century. Forced to accept the protection of an overbearing, beast of a man, Rufus of Rathburn, Jacq struggles to find her place in the past while seeking a way back to the future. In the meantime, she aids Rufus's war cause with a little 21st century ingenuity, shaking up the warlord with lessons in bomb-making, guerilla tactics, and the joys of sex.
At first unwilling, and ungrateful, Rufus begins to see merit in Jacq's odd ways. Through Jacq's eccentricities and willfulness, Rufus learns she is a woman to be reckoned with, as well as a lusty handful in bed. Will his admiration of her cunning, strength and uninhibited sexuality grow into a love that breaks the barriers of time? And will their love be strong enough for Jacq to plot a different future in the past?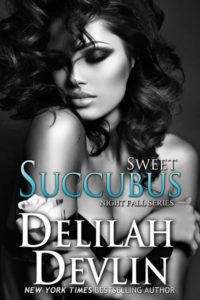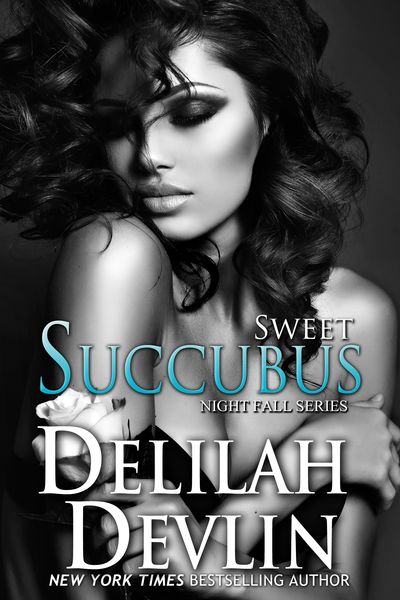 SWEET SUCCUBUS
Night Fall Series, Book 8
Genre: Paranormal
On Sale: August 23, 2016
Melanie Bradshaw is driven to horny desperation by her torrid dreams. When she finally acts on her desires, things go horribly wrong and she witnesses the murder of an overly amorous lounge lizard—whose body disintegrates before her eyes.
Detective Moses Brown isn't thrilled to get another "full-moon case"…until he meets the delectable Melanie, who took a walk on the wild side straight into vampire territory. Moses doesn't know why vamps are interested in her, but until he can find out, he's going to stick to her like glue, doing his best to ignore their instant attraction.
But pretty little Melanie has designs on his body. Her hunger for sex is voracious, even downright insatiable. As the mystery surrounding begins to unravel, keeping her safe—hell, keeping himself safe from her—presents some interesting complications…
Note: This books has previously been published as My Sweet Succubus.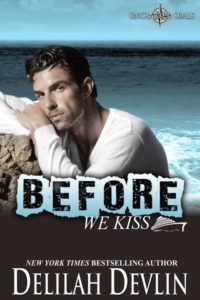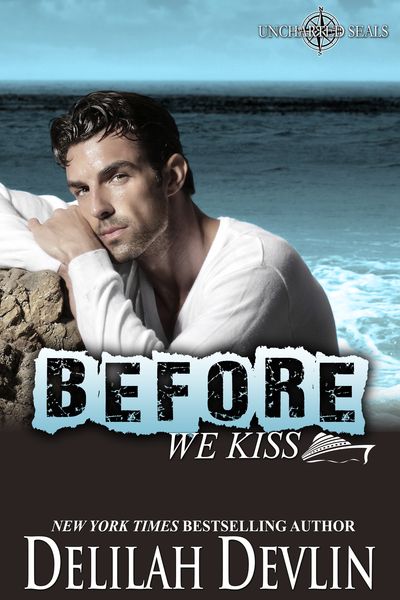 BEFORE WE KISS
Uncharted SEALs, Book 6
On Sale: September 23, 2016
Navy SEAL, William "Wiley" Coyote, should have known his "piece of cake" assignment would go sideways in a hurry. But he'd been lured by the promise of an all-expenses-paid cruise. A nice "fluffy" assignment after the last one spent escorting freighters through pirate-infested waters in the Strait of Hormuz.
A general's daughter, Poppy Shackleford, wasn't some spoiled daughter of a man made famous for defeating insurgent forces. She'd endured her own tragedies—the loss of her mother when she was young and her father stationed in Afghanistan, and the loss of her fiancé after he'd sustained wounds in Iraq—not from the physical wounds that had claimed his two legs—he'd taken his own life. His death was why Poppy was involved in Soldiers' Sanctuary, a non-profit that helped disabled soldiers adjust to their new circumstances. Her mission in life is to see that no veteran of war would ever feel so alone, so hopeless he'd choose her dead fiancé's path. Which was why, despite the current threats against her father, she was on this cruise, assessing the ship's ability to accommodate the soldiers rather than sending a surrogate.
However, the first threat doesn't come from terrorists with an axe to grind. Mexican banditos stop her tour bus heading toward Mayan ruins to shake down the passengers for their money and belongings. When one snaps a picture of her, he soon figures out there's a much bigger payday. She knows she's going to be kidnapped, but she didn't know someone was on that same tour bus who had her back.
Wiley's unconventional takedown of her would-be kidnappers exposes the fact her father didn't honor her wishes to fly under the radar. And now that the cat's out of the bag, Wiley's made it clear he's moving into her suite for the rest of their time at sea to keep her out of harm's way.