Coming Soon
Dear Readers: I do my best to keep this list updated with the latest release information. However, if you're looking for a particular story and don't see it, it may still be in the "thinking about it" stage. Check back for updates and subscribe to my newsletter or "like" my Facebook fan page for more news about my works-in-progress. Thanks so much for your interest and support! ~DD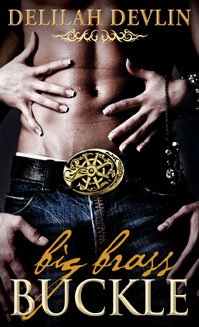 BIG BRASS BUCKLE
Genre: Western; Contemporary;
Format: eBook
On Sale: August 2014
Caught in a sudden thunderstorm on a lonely stretch of Texas highway, I pull into a dingy little diner to wait out the rain, never dreaming the cowboy of my dreams would follow me inside. Now I have a couple of choices, play it coy and safe? Or go for the big brass buckle…
HIS EVERY FANTASY
Grand Central Publishing
Series: Sultry Summer Nights, Book 2
ISBN-10: 1455584312
ISBN-13: 9781455584314
eISBN: 9781455528363
Format: Trade Paperback
On Sale: September 2, 2014
For fans of Sylvia Day and E. L. James, comes awarding-winning author Delilah Devilin's second book in her sensual eroitic romance Sultry Summer Nights series.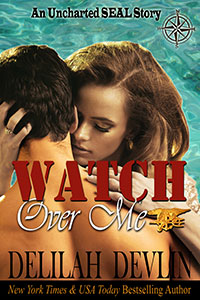 WATCH OVER ME
Series: Uncharted SEALs, Book 1
On Sale (Box Set): July 22, 2014
On Sale (Single Release): September 2014
Deke Warrick's unsanctioned detail is to keep tabs on a congressman's niece while she vacations in the Caribbean. He's determined to keep his distance from the beautiful Nicky Martir, but finds his limits tested when Nicky sets out to seduce him.
What seemed like a simple mission becomes deliciously complicated—and then dangerous, when she's snatched from their hotel room.
Note: WATCH OVER ME has previously been published as part of the Hot Alpha SEALs box set.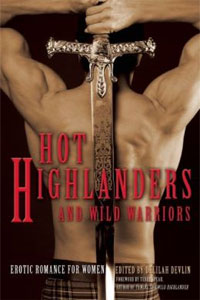 HOT HIGHLANDERS AND WILD WARRIORS
Edited by Delilah Devlin
Cleis Press
ISBN-10: 1940550025
ISBN-13: 9781940550022
Format: Trade Paperback
On Sale: October 14, 2014
Men devoting themselves to their true love through the art of courtly love is the ultimate in romance. Hot Highlanders and Wild Warriors is filled with wild knights and Scottish warriors whose courage on the battlefield is outmatched only by their ardor for their ladyloves! Readers will unleash their fantasies of olden days where men wearing heavy armor or thick tartans sent a spirited young maiden's (or lonely widow's) heart fluttering. These bravehearts were prized for their physical strength and men were judged for their fierce loyalty and unshakeable honor. Crusaders, highlanders, Normans and Saxons, tournament fighters, vikings, and hunky Huns astride stallions in search of adventure and love all populate the pages of this steamy read.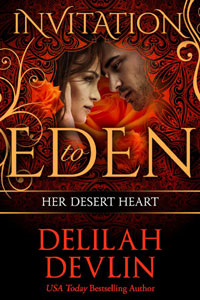 HER DESERT HEART
Format: Ebook
On Sale: October 15, 2014
Aislinn Dupree always prided herself on living in the present, free of her family's dark predilections for magic. However, after losing her partner and lover in a shootout, Aislin is tormented by her memories of the past and the day she lost Marc LeBrun. Her nights are haunted by vividly erotic dreams of them together, and of that painful day her life changed forever, subtle changes occurring each time she dreams, but which never change the painful outcome.
At her darkest hour, she's gifted with a decadent island getaway she hopes will help her shed her sorrow. Instead, she meets a man, so like Marc he makes her ache for what she once had. With her waking hours consumed by him and her nights spent roaming her dreams in search of Marc, she begins to lose herself, to dream of another reality where dreams do come true.