Monday, May 24th, 2010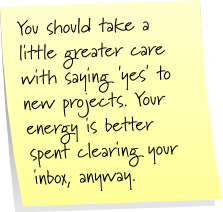 That's what my horoscope said today. Spooky. Here I am looking at yesterday's To Do list and trying to reprioritize with today's list. Had a headache all day yesterday and couldn't look at the monitor except in short spurts. Will start with the critiques I owe to the ladies at Rose's. So sorry to be late.
Only 8 more days of May and I have to make a strong finish. Must turn off the Tweetdeck, the Facebook, and try not to look at the email. At least for today. I'd never last the whole week.