Tuesday, August 11th, 2015
Well, it's here! I hope you love it. I'd love to hear from you about the book —whether you've read it, enjoyed it—and do you want more? I loved writing it. So I have high hopes you will too. Happy Release Day, Me!
And if you read HWAP, please think about posting a review to let other readers know whether it's worth their time and cash. Reviews do matter!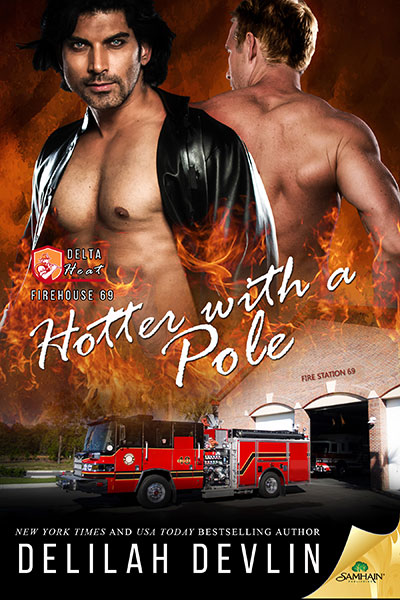 When your heart is stuck in the wrong gear, a quick fix isn't going to cut it.

When Noah buys a classic '68 Camaro from a fellow firefighter's widow, he hopes it will ease some of the grief crushing his heart. But the grinding noise under the car's hood sends him straight to a mechanic. Something about the burly, imposing Hoyt sparks Noah's interest, and it's not just Hoyt's ice-blue eyes and bad-boy biker looks. It's the mutual interest they have—Club LaForge.

After losing his partner to cancer a year ago, Hoyt never thought he'd feel the same kind of rush with another man. But his reaction to Noah throbs deep in his body like the rumble of his Harley.

LaForge seems like the perfect place to meet and work off some sorrow, to feel alive again. But the flood of desire quickly gets hot enough to melt their emotional barriers into unexpected connections.

Connections Hoyt isn't sure he's ready for…especially since history has a scary way of repeating itself.
Product Warnings

Warning: Get your motor running for a Harley-riding hunk of muscle who doesn't give a damn about the rules of being a Dom, and a firefighter who can take the heat. Buy a case of your favorite coolant. You're gonna need it.

Samhain Publishing | Nook |  Kindle | Kobo | iBooks